Winter Restaurant Week returns to the DC area from Monday, January 16 through Sunday, January 22. It's back in a big way, with hundreds of participating restaurants in DC—and some Maryland and Virginia—offering $25 set lunches and brunches, and multi-course dinner menus for $40 or $55 per person. Also look for takeout options, beverage pairings, and extensions through January.
Bar Ivy
3033 Wilson Blvd., Arlington
Go bright and seasonal at chef Jonathan Till and Nathan Beauchamp's West Coast-style eatery in Clarendon, which joins Restaurant Week for the first time since opening last year. The three-course dinner menu includes treats like blue crab rangoons with roasted pineapple sweet-and-sour sauce, and mains like a wagyu pot roast or salmon with gochujang, Chinese broccoli, and XO butter. For dessert, we're eyeing the dark chocolate cake. The restaurant is extending its special menu from January 10-28. Details: $40 dinner only.
Birch and Barley and Churchkey
1337 14th St., NW
The bi-level seasonal American restaurant and beer haven on 14th Street aren't new—but they're back after a long pandemic (and Restaurant Week) hiatus. Hearty modern-gastropub plates like roasted bone marrow, risotto, and meaty cuts are matched with a beverage pairing for the promo. Details: $55 dinner only.
L'Ardente
200 Massachusetts Ave., NW
Looking for a leisurely—and impressive—lunch? This glam Italian newcomer near Penn Quarter is offering a three-course afternoon Restaurant Week meal on weekdays. Many of the regular favorites make an appearance, like burrata, creamy cacio e pepe pasta, and 13-layer chocolate cake for dessert. Details: $25 lunch only, weekdays (Jan 16-20).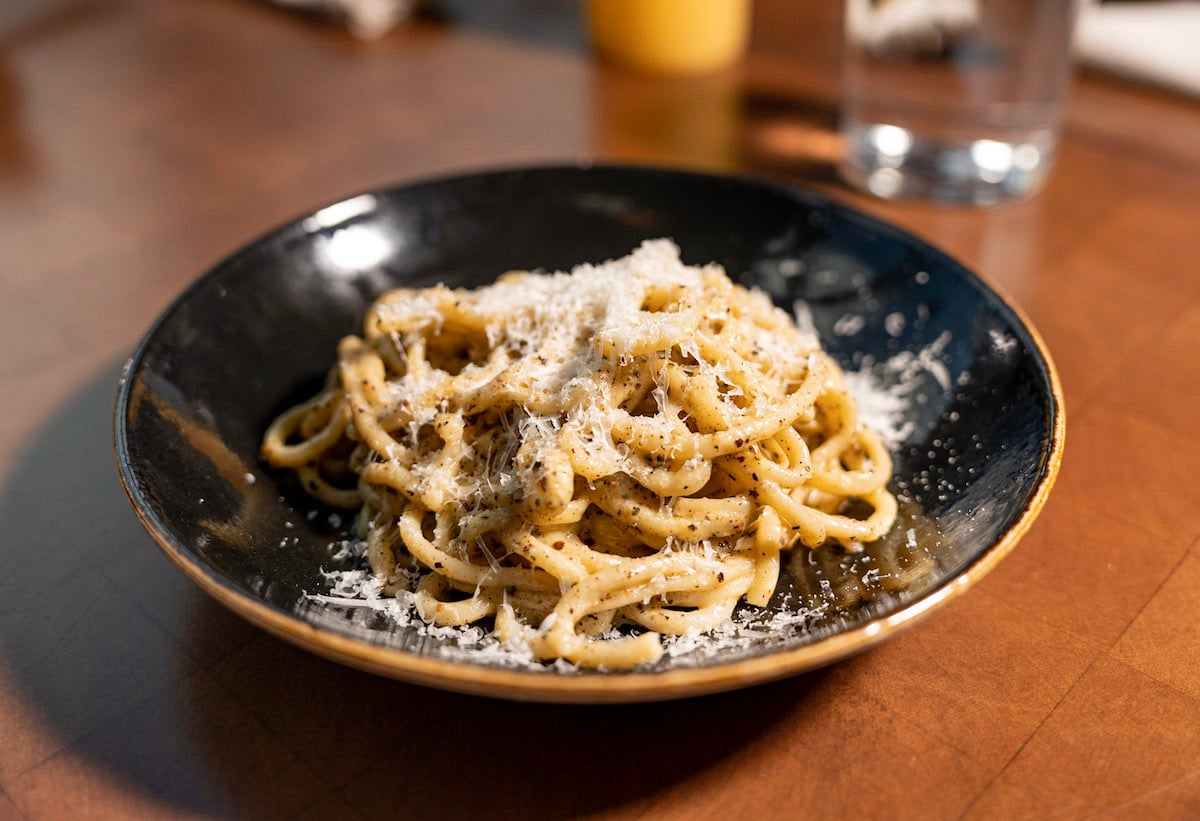 Crazy Aunt Helen's 
713 8th St., SE
The Southern comfort restaurant and performance space on Barracks Row is joining Restaurant Week for lunch and dinner. We like the big sampler energy in the evenings, starting with an appetizer combo (deviled eggs, fried green tomatoes, etc.) and ending with a dessert sampler. In between: homey plates like chicken pot pie. Details: Lunch ($25) and dinner ($40).
Del Mar 
791 Wharf St., SW
Chef Fabio Trabocchi's luxe Spanish spot at the Wharf isn't new, but it hasn't joined the Restaurant Week lineup in recent years. Lunch is a particularly good deal given the usual spend-y prices (though beware of surcharges if you're really looking to save), as is dinner. Some of our favorite dishes in the mix include tuna crudo swimming in white gazpacho, grilled wild calamari, and fancy soft-serve. Details: Lunch ($25) and dinner ($55).
Ellington Park Bistro
2033 M St., NW
Veteran DC chef Frank Morales (remember Zola?) helms this emerald-hued new French/European bistro in the St. Gregory Hotel. The menu looks promising with upscale plates (and no surcharges) like scallop crudo, beef tartare, steak frites, and branzino almondine. Details: dinner ($40) or ($55).
Fava Pot Dupont Circle
1817 M St., NW
The new Dupont Circle location of Dina Daniel's comforting Egyptian restaurant is a great spot for freshly baked pita, verdant Cairo-style falafel, and kebabs. Dinner is a family-style affair, and can be taken to-go. Details: Dinner ($55) only.
Le Clou
222 M St., NE 
The latest splashy restaurant from Masseria/Officina chef Nicholas Stefanelli lands in the Morrow boutique hotel near Union Market. Upscale French brasserie fare is the theme here—think caviar omelets, short rib bourguignon, and seafood towers (Restaurant Week offerings TBD). Details: Dinner ($55).
Nama Ko
1926 14th St., NW
Restaurateur Michael Schlow's new mod-Japanese restaurant and cocktail bar on 14th Street loves to play. The four-course Restaurant Week dinner menu includes some regular favorites—and not a lot of surcharges—including homemade miso soup with "Japanese matzo balls," omakase nigiri sushi, koji-aged pork, and pastry chef Alex Levin's elaborate soft-serve sundaes for dessert. Details: Dinner ($55) only.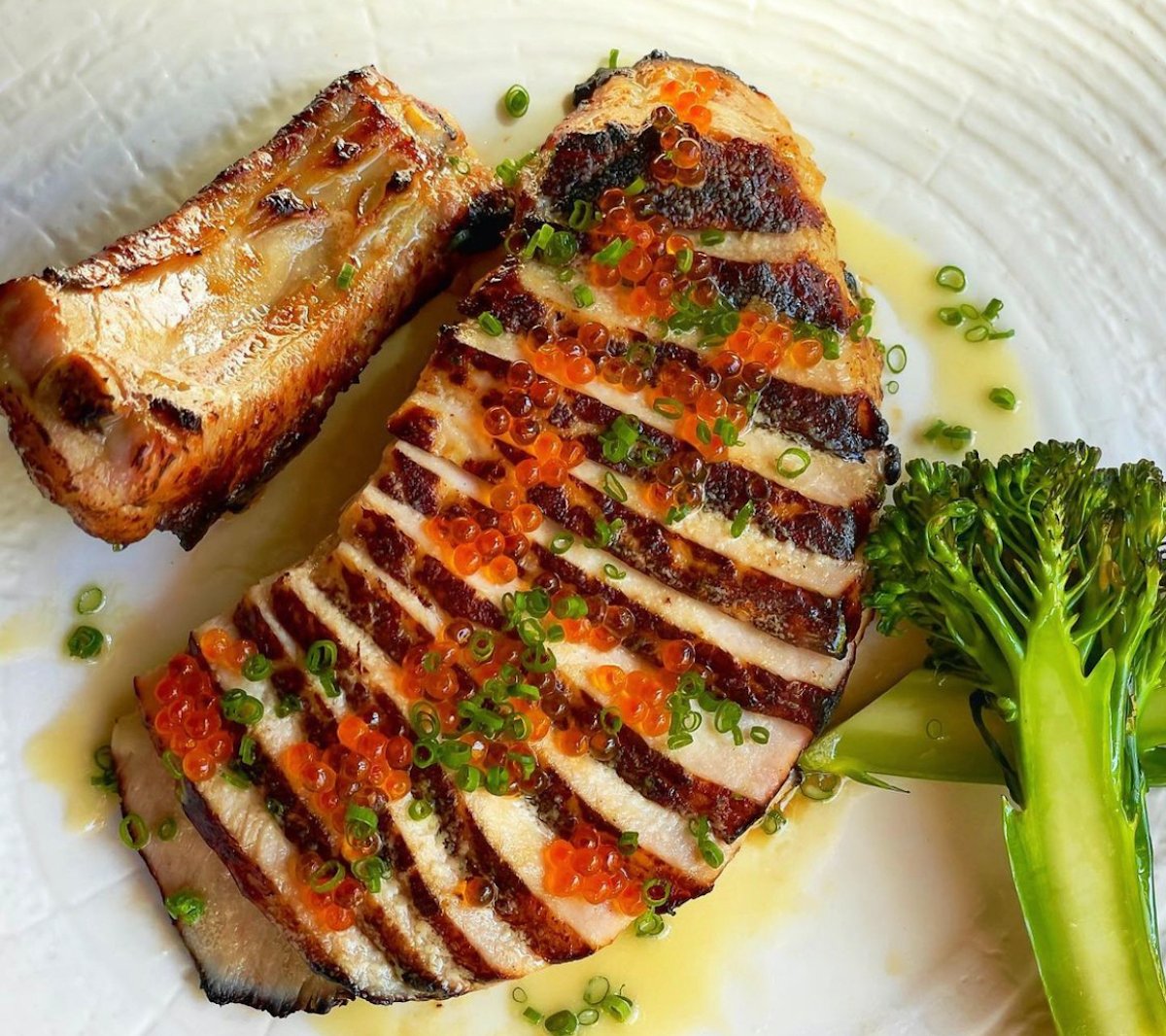 Quattro Osteria
600 Florida Ave., NW
Shaw's charming Italian restaurant is new to the Restaurant Week lineup after a year-plus in business. A four-course menu offers three choices per section, from eggplant parmesan primo to octopus paccheri and lava cake (the 90s are back!). Details: Dinner ($55) only.
Surveyor
221 Tingey St., SE
The replacement for Mailino Mare in Navy Yard's upscale Thompson DC hotel is pulling an unconventional (and welcome) Restaurant Week move—the choice of any starter, salad, entree, and ice cream from the regular menu with no surcharges we can see. That means you can order shrimp cocktail, a wedge salad, and a NY strip for $55. Details: Dinner ($55) only.
Takara 14
1326 14th St NW (2nd floor)
The 14th Street Japanese spot from chef Johnny Yi, who counts Sushi Nakazawa on his resume, is an unassuming destination for small plates, nigiri, and wallet-friendly omakase (starting at $48). Expect a cocktail or wine pairing with the Restaurant Week offering. Details: Dinner ($55) only.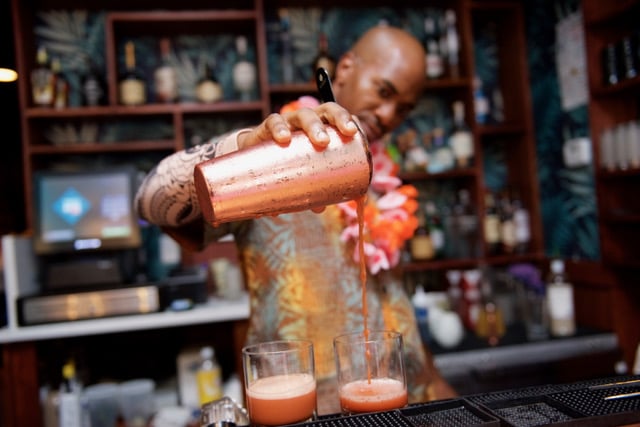 Tiki on 18th
2411 18th St., NW
Channel the tropics in Adams Morgan at Jo-Jo Valenzuela's two-story sports pub (the Game) and tiki bar—both offering tasty Filipino fare. The Restaurant Week includes some of our faves—lumpia spring rolls, soy-braised beef (bistek tagalog), a vegan version of the house pancit noodles, and ube cheesecake. To drink: anything fruity with rum. Details: Dinner ($40) only.
Vermilion
1120 King St., Alexandria
Alexandria's date night staple recently reopened after a long pandemic closure. Chef Ben Pflaumer prepares seasonal plates—many with an Italian bent—such as stracciatella cheese with pears, smoked candy onion and truffle risotto, and pistachio bavarin. Details: Dinner ($55) only.
Vagabond
1836 18th St., NW
This coastal newcomer near Dupont and Adams Morgan dishes up beach-y vibes, tropical drinks, and eats like tacos, ceviche, and whole fish. There's also outdoor seating on nice nights. The Restaurant Week menu (TBD) is offered with a drink pairing. Details: Dinner ($40) or ($55).
Wiseguy Pizza
Participating locations in Downtown DC, Navy Yard, Tysons, and Pentagon City
Any Washingtonian worth their crust knows that Wiseguy is nothing new—but they're coming in hot and cheesy for Restaurant Week. A $40 deal for two includes a whole pizza, six garlic knots, two sodas, and "a free high five or friendly smile." Details: $40 for two.
Wren
1825 Capital One Drive S., Tysons
Tysons's glitzy izakaya in the new Watermark Hotel offers Restaurant Week dinner with pairings to match. The regular menu is a mix of raw plates like hamachi tarare, grilled items like miso-marinated black cod, yakisoba noodles, and more. Details: Dinner ($40) or ($55).